Ultra Thermo Fat-Burning Creatine Serum
---
Ultra Thermo Fat-Burning Creatine Serum makes weight loss easier. With a big fat-burning boost that stimulates your body's weight loss chemistry with Guarana, L-Carnitine, and Gotu Kola to rev up your metabolism. And pure Creatine HCL to energize you. And because serum absorbs in your mouth, bypassing your stomach, food cravings are gone. Powerful thermogenics unaffected by your digestive system will flow into your bloodstream every morning to tell your body to burn fat.
Shipping info: Fast Shipping. Arrives in 3-5 business days for orders within US.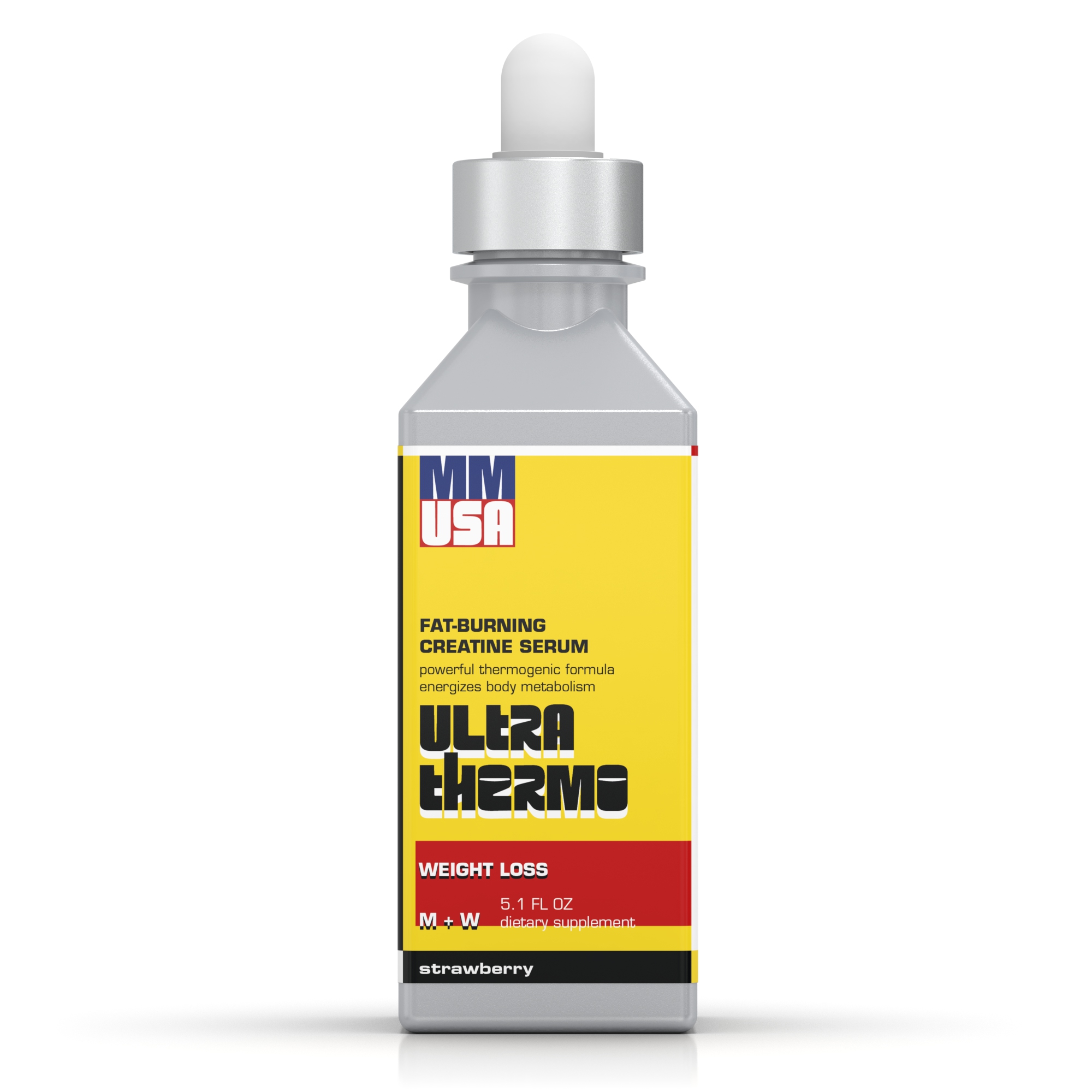 This product is for:
Who Individuals Who Want A Fat-Burning Boost Without Jitters
Unlock Your Body's Natural Fat Burning Chemistry Safely
Description
BURN UNWANTED FAT
Your ambition in life is simple. You just want to stand in front of the mirror and see yourself- lean and fit. From then on, life will be simple. You'll feel better about yourself. You'll look better to others. You'll be the person you really are. Ultra Thermo Fat-Burning Creatine Serum speeds up the metabolism, burning fat and encouraging rapid weight loss. Helping you get there sooner.
ADVANCED FORMULATION WORKS IMMEDIATELY
Every ingredient in Ultra Thermo is perfectly soluble, making them perfectly bioavailable. Ready to be absorbed quickly by your body. Taken in small doses under the tongue, each nutrient is absorbed directly through the mucous membranes of the mouth, completely bypassing the stomach and digestive tract. The serum quickly infuses your system and optimizes your metabolism and you begin to burn fat.
NO SIDE EFFECTS
Ultra Thermo boosts metabolism and energy levels without causing any side effects. It is ephedrine free and will not burn lean muscle, or cause nervousness, tremors, or sleep loss. This weight loss formula took over a year to develop, with the focus on finding the safest, most effective ingredients and formulating how they can react safely with each other in the human body. The result was a thermogenic formula that is safe, natural, and visibly effective.
Maintain healthy body weight and you'll be in a healthy frame of mind.
PROUDLY MADE IN THE USA
Muscle is our first name. But our family name is USA. All our products are sourced and manufactured in the United States. We comply with all good manufacturing practices.
SINCE 1995
We have been committed to empowering athletes all over the world. Since our invention of Creatine Serum over 25 years ago, we have changed the way the world works out. By offering everyone who wants to try, the power to be their best.
How to use
In the morning before breakfast, use the dropper to place 1 ml of serum under your tongue. Repeat 4 more times. For best results, hold serum in your mouth until completely absorbed.
Ingredients
Inositol
Regulates Blood Sugar and Boosts Your Metabolism
PROPRIETARY- ATP-MATRIX-IV
Creatine Ethyl Ester HCL
Radical Muscle Powering Compound Supercharges Energy Levels
Trehalose
Fast Metabolizing Disaccharide for Rapid High-Energy
Guarana Extract
Catalyzes Energy Production, Mental Alertness, Endurance, and Fat Metabolism
L-Carnitine
Triggers Energy by Enabling Fatty Acid Transport into Cellular Mitochondria
Gotu Kola Extract
Natural Anti-Inflammatory Increases Energy. Stimulates Circulation
Methylxanthine
Enhances High-Intensity Cognitive + Neuromuscular Performance
Key Benefits
• Triggers Fat Burning
• Stimulates Metabolism
• Boosts Body Energy
• Fights Food Cravings
• Energizes Mood
• No Side Effects