Java Slim Green Coffee Bean Weight Loss Serum
---
Java Slim Serum is a green coffee bean extract weight loss formula engineered to jumpstart your metabolism and quickly burn away fat. Feel great powered by potent mood-boosters while you activate key fat-burning hormones that will have you looking and feeling exquisite.
Effortlessly become your sexier, slimmer self in record time with a weight-loss formula scientifically proven to jumpstart your metabolism and burn away fat.
Shipping info: Fast Shipping. Arrives in 3-5 business days for orders within US.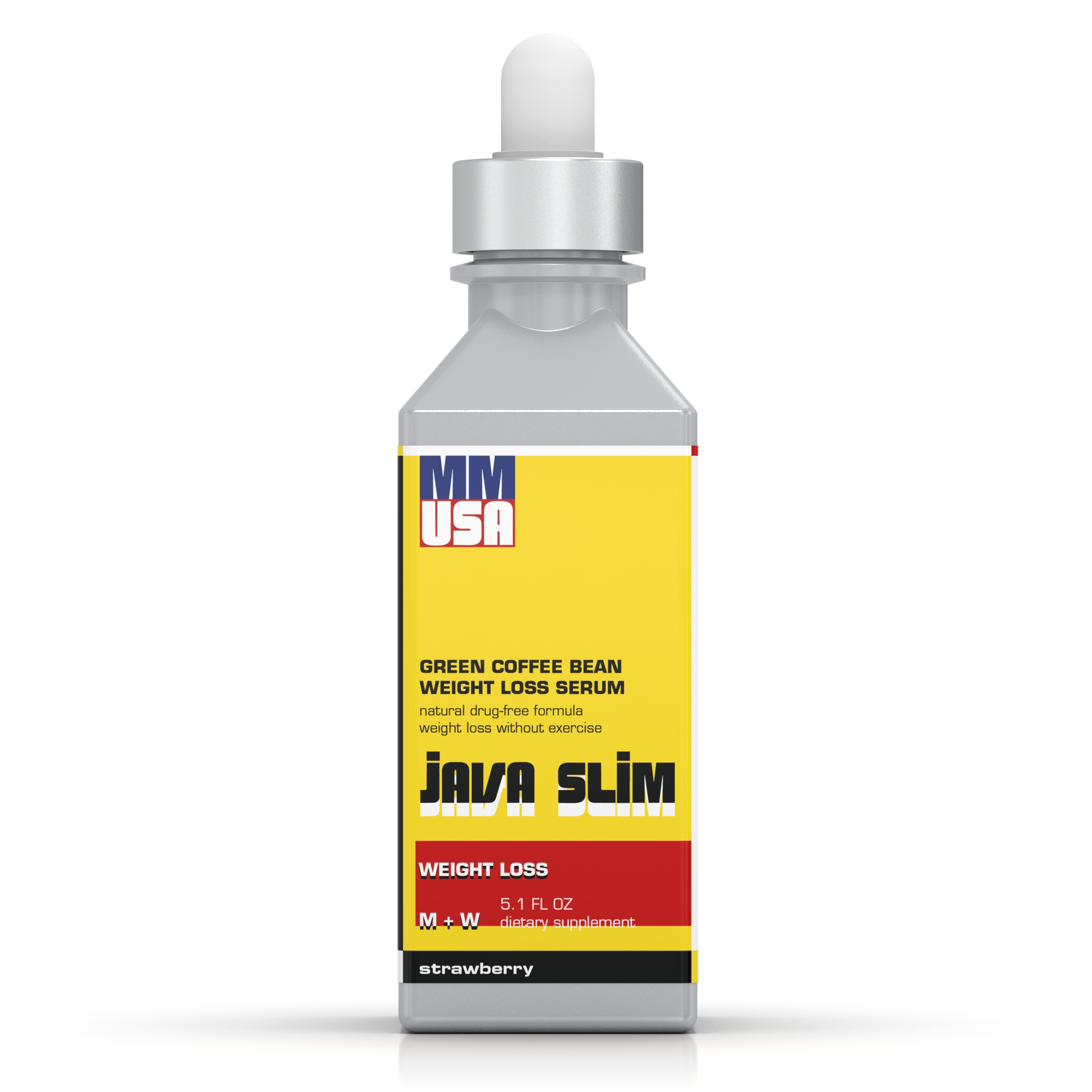 This product is for:
Individuals Who Want A Safer Supplement For Their Weight Loss Goals
Blocks Glucose Absorption And Fights Food Cravings
Description
CLINICALLY-CORRECT DOSE OF CHLOROGENIC ACID
Java Slim's major breakthrough is Chlorogenic Acid -the amazing active ingredient in Green Coffee Bean Extract. It will help you lose pounds – even if you don't exercise. Or starve yourself on a low-calorie diet. Why? Because Chlorogenic Acid blocks your body's carb processors. So when you take Java Slim Serum, a clinically-correct dose of Chlorogenic Acid, unaffected by your digestive system, flow into your bloodstream. Where it puts up carb digestion roadblock signs.
NATURAL SOLUTION TO WEIGHT LOSS
Losing weight can be incredibly difficult. For this reason, people have turned to all sorts of supplements in order to make things easier. Super green serum –the world's most popular weight loss supplement is a bio-available, water-soluble formula. One serving of 5 ML will give you all the superb ingredients in a delicious flavor. The formula is so effective; that you will start noticing results within a couple of days.
SUPERB FORMULA WITH ALL THE RIGHT INGREDIENTS
Java Slim Serum is loaded with antioxidants and pharmacologically active compounds. Two of the most important ones are caffeine and chlorogenic acid.
What's more, we have added Guarana, the safe stimulant to boost your health, enhance your performance, and suppress your appetite. It also contains L-Carnitine to boost your metabolism and increase your athletic performance all the while helping you shed weight. It can be used as a pre-workout formula as well.
We have added Gotu Kola and glucosamine sulfate to reduce any joint inflammation caused by intense workouts and to boost collagen protection.
QUICK ABSORPTION FOR QUICKER RESULTS
Taken in small doses under the tongue, each ingredient is absorbed directly through the mucous membranes of the mouth, completely bypassing the stomach and digestive tract. Super green serum quickly infuses your system and optimizes your metabolism and you begin to burn fat safely.
Since all the ingredients in Super Green Serum are completely bio-available and water solution, they get absorbed quickly by the body.
PROUDLY MADE IN THE USA
Muscle is our first name. But our family name is USA. All our products are sourced and manufactured in the United States. We comply with all good manufacturing practices.
SINCE 1995
We have been committed to empowering athletes all over the world. Since our invention of Creatine Serum over 25 years ago, we have changed the way the world works out. By offering everyone who wants to try, the power to be their best.
How to use
30 mins. before meals, use the dropper to place 1 ml of serum under your tongue. Repeat 4 more times. For best results, hold serum in your mouth until completely absorbed.
Ingredients
Inositol
Regulates Blood Sugar and Boosts Your Metabolism
WEIGHT LOSS ACCELERATOR BLEND:
Green Coffee Extract
Chlorogenic Acid in Green Coffee Affects How the Body Handles Blood Sugar and Metabolism
Guarana Extract
Catalyzes Energy Production, Mental Alertness, Endurance, and Fat Metabolism
Trehalose
Fast Metabolizing Disaccharide for Rapid High-Energy
L-Carnitine
Triggers Energy by Enabling Fatty Acid Transport into Cellular Mitochondria
Gotu Kola Extract
Natural Anti-Inflammatory Increases Energy. Stimulates Circulation
Calcium Pyruvate
Help burn excess fat. They are particularly effective at reducing fat around the stomach area and minimizing fat stores in the thighs.
Key Benefits
• Blocks Glucose Absorption
• Stimulates Metabolism
• Works While You Sleep
• Fights Food Cravings
• Clinically-Proven
• No Side Effects