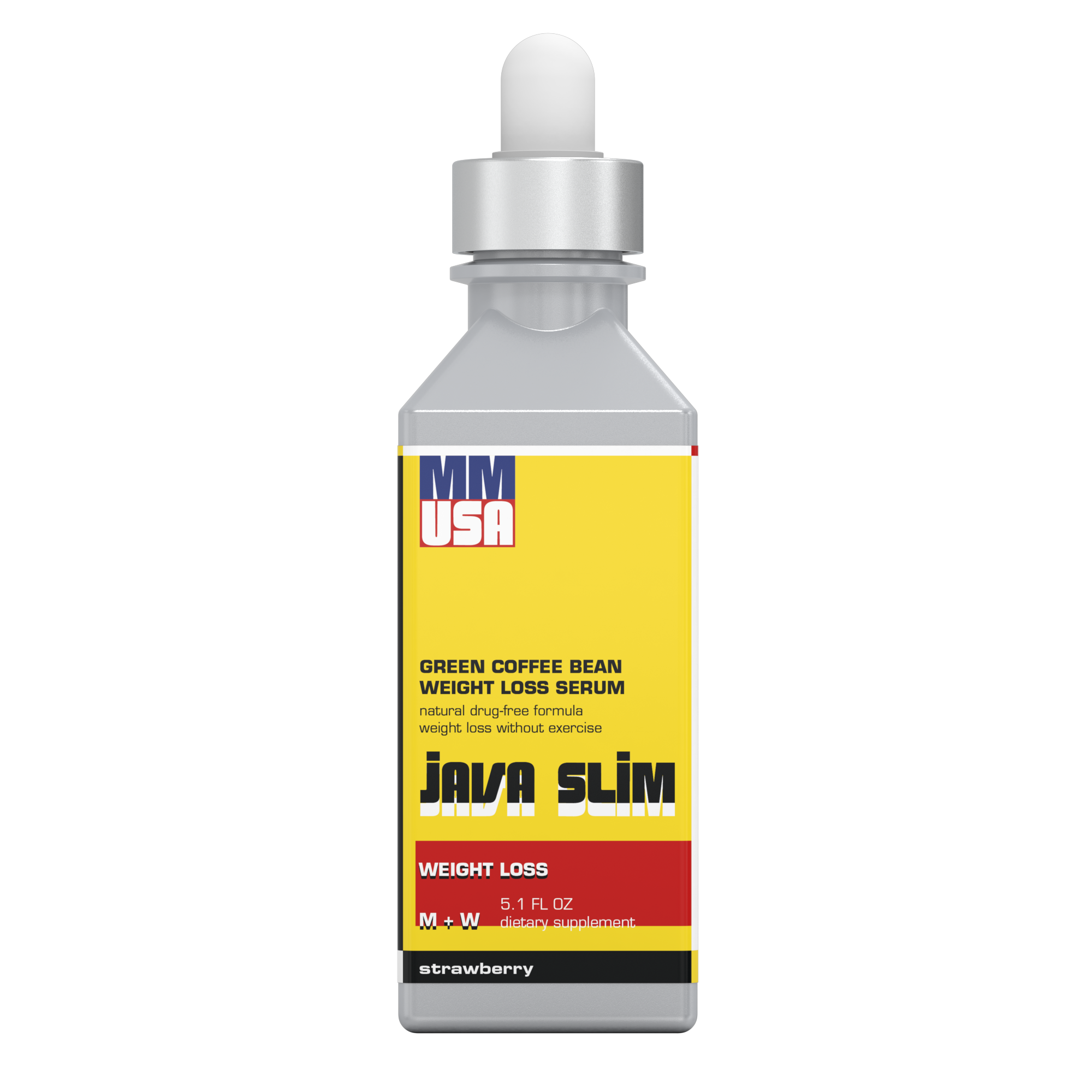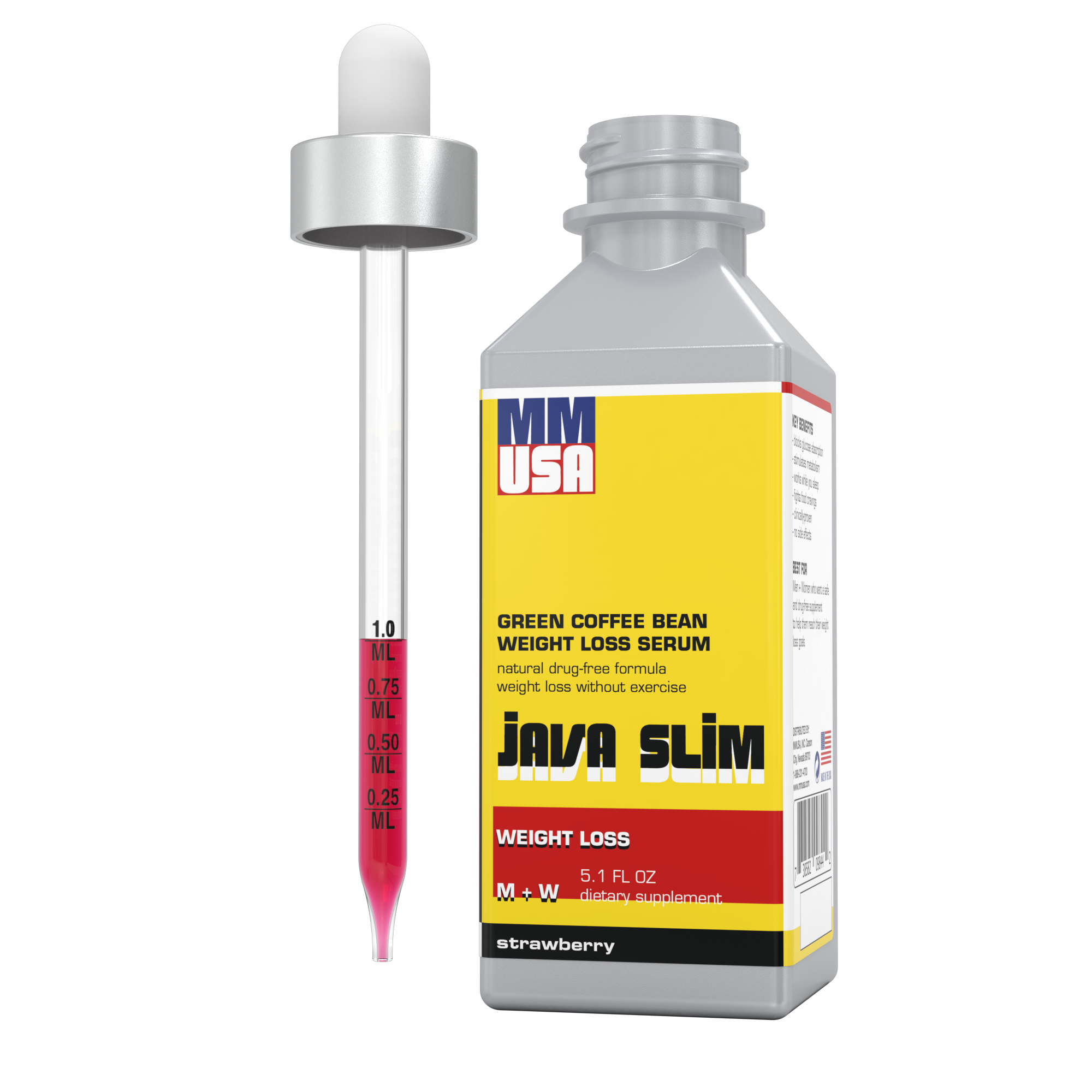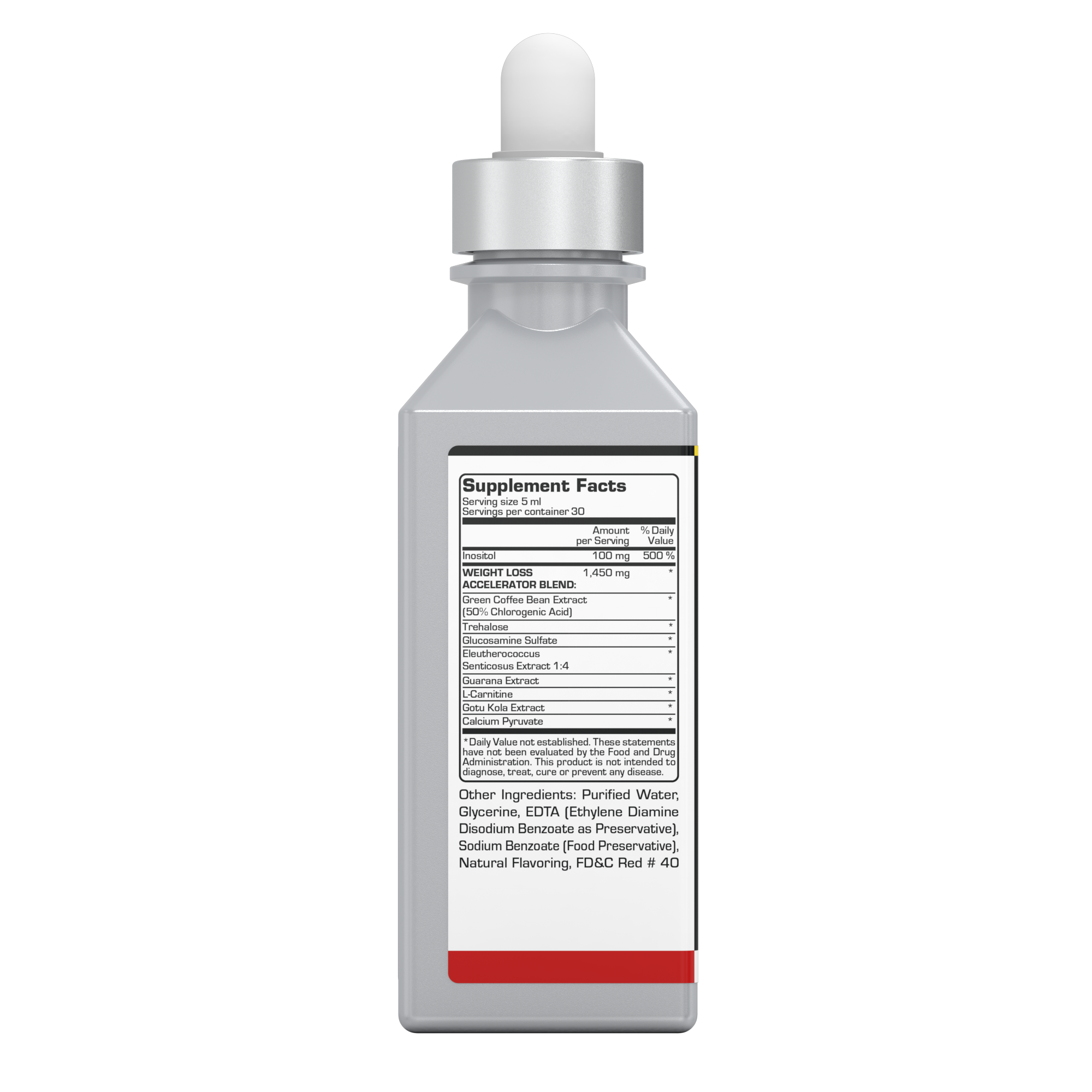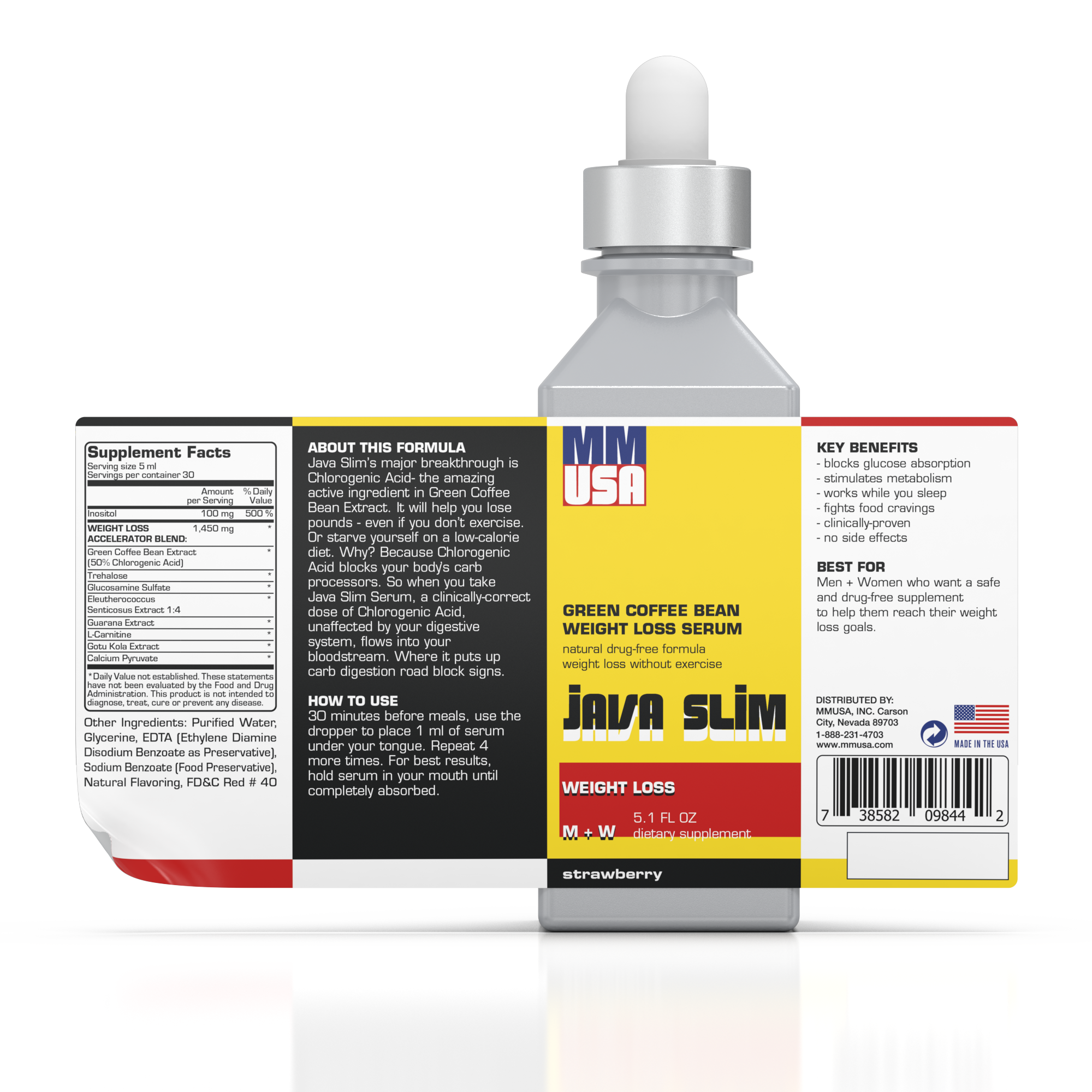 Java Slim Green Coffee Bean Weight Loss Serum

Java Slim promotes weight loss by inhibiting fat absorption and increasing glucose utilization. It combines green coffee extract and L-Carnitine to increase fat oxidation and glucose tolerance. This supplement also boosts energy levels, supports immune function, and increases metabolic rate, making it easier to lose weight and burn fat.
Shipping info: Fast Shipping. Arrives in 3-5 business days for orders within US.
DETAILS
key benefits
PACKED WITH NATURAL INGREDIENTS. Java Slim is a weight loss supplement containing green coffee extract, green tea leaf extract, L-carnitine, Guarana, Glucosamine, Gotu Kola, and Calcium Pyruvate to aid in fat burning and protect your joints. It boosts the metabolism of fat as well as the production of energy. Java Slim is 100% natural.
HELPS YOU REDUCE BELLY FAT AND LOSE WEIGHT. Java Slim users showed more significant weight loss, abdominal fat, and subcutaneous abdominal fat loss than those who did not take it-which promotes anti-fatigue, boosts immunity, metabolism, etc., to achieve excellent health.
BOOSTS YOUR METABOLISM. Besides inhibiting fat absorption, it also increases glucose absorption and utilization.  Combining green tea extract with other fat-burning ingredients and moderate exercise increases fat oxidation and glucose tolerance.
HELPS YOU FIGHT FAT, AND BOOST ENERGY. Java Slim promotes fat loss through fat oxidation and thermogenesis (increased body temperature). In addition to helping control weight, increase energy levels, and immune support function, it stimulates heat production and a high metabolic rate.
java slim
BEST FOR
Java Slim is designed to help people lose weight while giving them the energy to exercise intensely at the gym and impart a remarkable boost in energy. The combination of these ingredients will ensure that athletes and non-athletes shed fat quickly.
WHAT IT IS
Java Slim is a safe weight loss solution. If you need to lose weight fast and keep it off, Java Slim for Men & Women is an excellent nutritional support to help safely and effectively achieve your weight loss goals.
WHAT IT DOES
It's great for weight loss. It has antioxidants, and it increases your metabolism. It also promotes healthy skin, hair, and nails.
‍
nutrition facts
Serving Size 5 ml
Servings per container 30
| | Amount Per Serving | % Daily Value |
| --- | --- | --- |
| Inositol | 100 mg | 500% |
| WEIGHT LOSS ACCELERATOR BLEND: | 1450 mg | ** |
| Green Coffee Bean Extract (50% Chlorogenic Acid) | | |
| Trehalose | | |
| Glucosamine Sulfate | | |
| Eleutherococcus Senticosus Extract 1:4 | | |
| Guarana Extract | | |
| L Carnitine | | |
| Gotu Kola Extract | | |
| Calcium Pyruvate | | |
**Daily Value not established.
Other Ingredients: Purified Water, Glycerine, EDTA (Ethylene Diamine Disodium Benzoate as preservative). Sodium Benzoate (Food Preservative), Natural flavoring, FD&C Red No. 40.
INGREDIENTS
Inositol
Regulates blood sugar and boosts your metabolism.
WEIGHT LOSS ACCELERATOR BLEND:
Green Coffee Extract
Chlorogenic Acid in green coffee affects how the body handles blood sugar and metabolism.
Guarana Extract
Catalyzes energy production, mental alertness, endurance, and fat metabolism.
Trehalose
Fast metabolizing disaccharide for rapid high-energy.
‍
L-Carnitine
Triggers energy by enabling fatty acid transport into cellular mitochondria.
Gotu Kola Extract
Natural anti-Inflammatory increases energy and stimulates circulation.
Calcium Pyruvate
Help burn excess fat. They are particularly effective at reducing fat around the stomach area and minimizing fat stores in the thighs.
HOW TO USE
30 minutes before meals, use the dropper to place 1 ml of serum under your tongue. Repeat 4 more times.
‍
For best results, hold serum in your mouth until completely absorbed.
February 25, 2023
Ethan A.
I liked everything about the product. It gave me energy, didn't taste bad, and did what it said it would do. Will definitely buy again.
February 20, 2023
Chris Ward
I have been taking this for just a week now. Haven't seen any real weight loss yet, but it is too soon. What I have noticed is definitely a more controlled appetite and a steady supply of energy when needed. No shakes and crashes
February 17, 2023
Peter Choi
I have used other products like this but this is the best. No side effects and works as expected. It helped me gain muscle and lose fat much faster.
January 16, 2023
Y.Woods
Java Slim helped me shed pounds without any harsh side effects or crash diets. I'm so glad I tried this product and would recommend it to anyone looking for a safe and effective way to lose weight.
Thanks for submitting your review!
We will publish it once approved.
CONTINUE SHOPPING