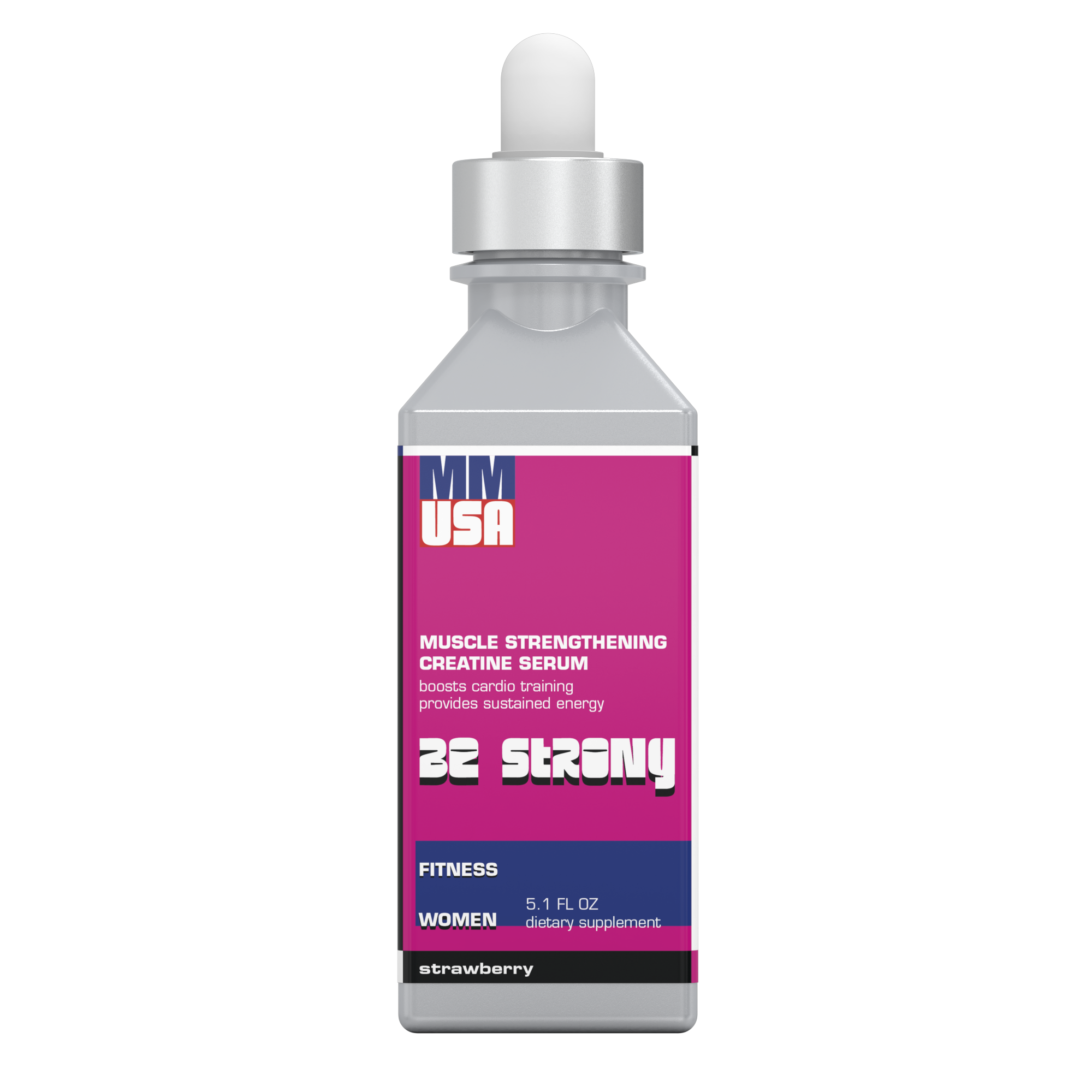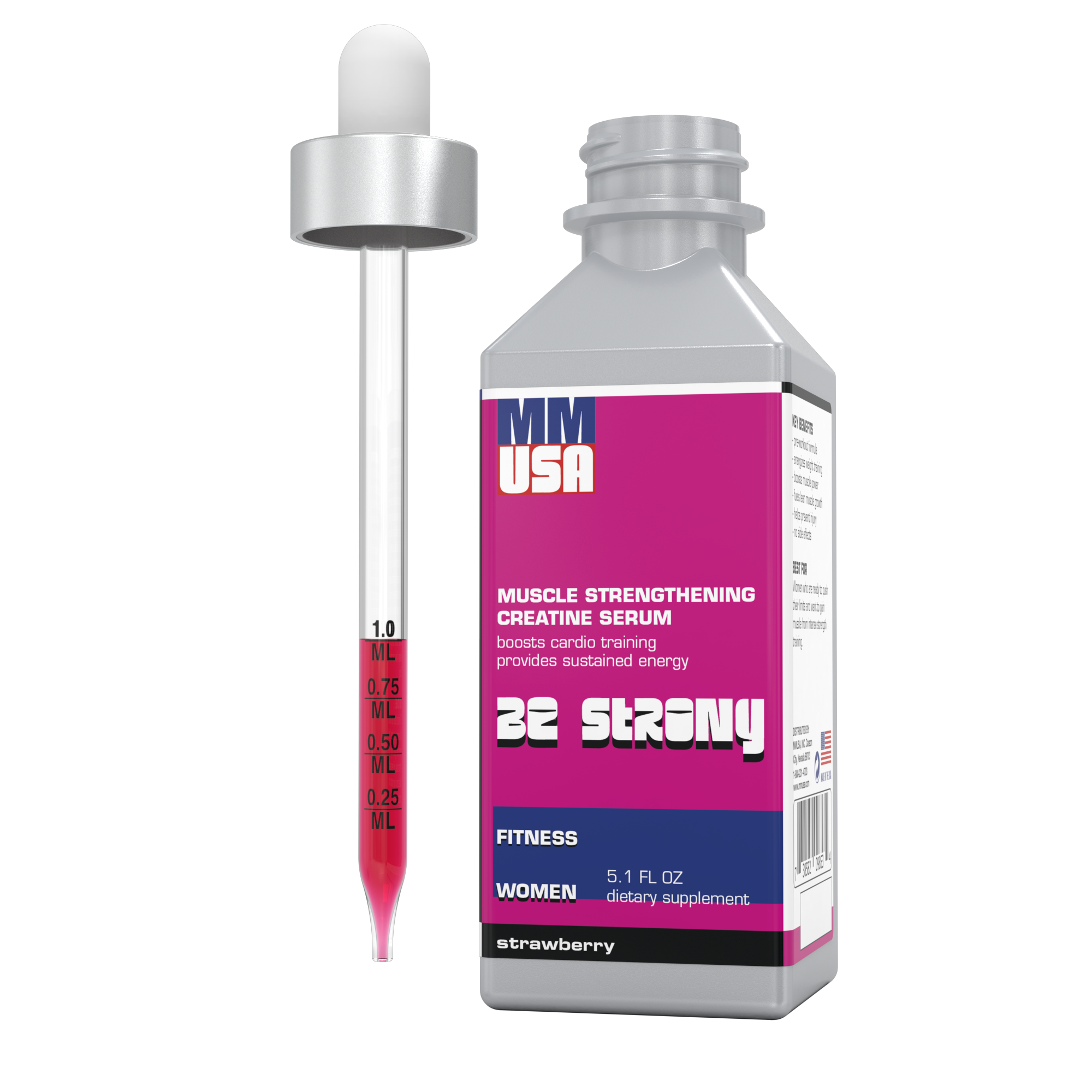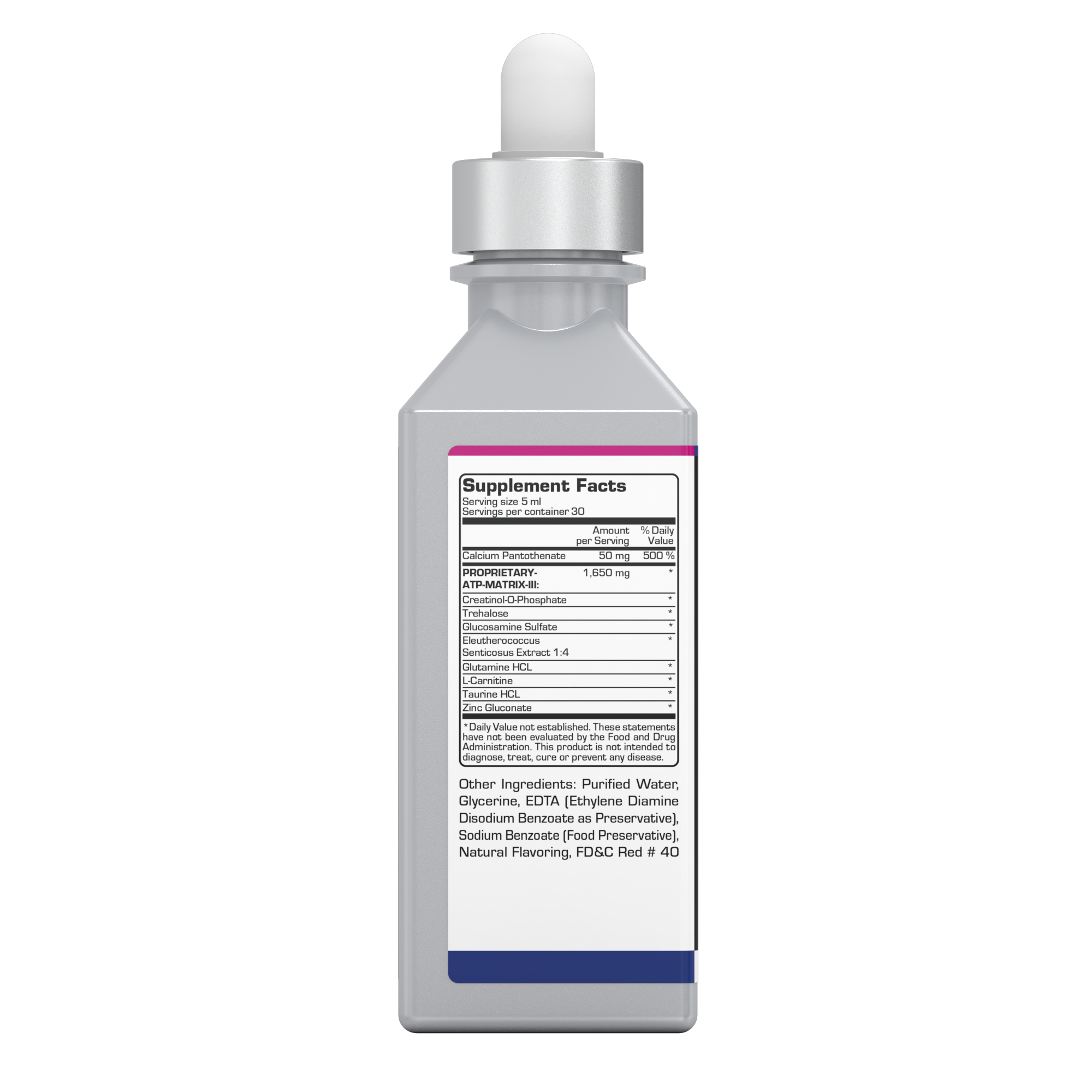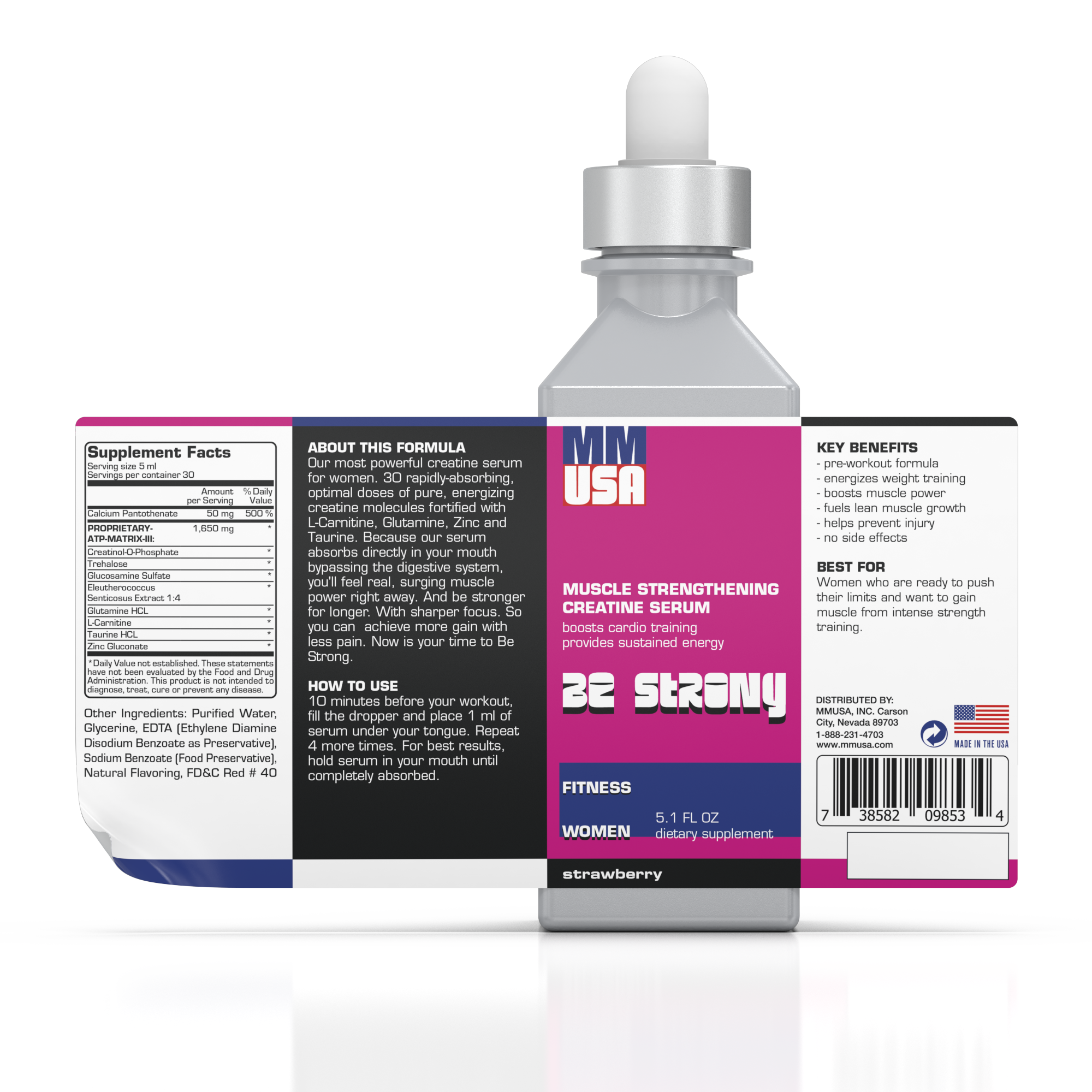 Be Strong Muscle Strengthening Creatine Serum

Be Strong is the most effective creatine supplement for women. It delivers energy to muscles faster, increasing stamina and strength without the worry of getting bigger. It leads to explosive muscle contraction, faster recovery, and lean muscle mass growth.
Shipping info: Fast Shipping. Arrives in 3-5 business days for orders within US.
DETAILS
key benefits
It's Time To Get Strong For the woman looking to gain lean muscle mass,  Be Strong can help you increase your body's ability to generate energy and rapidly replenish ATP in order to deliver more explosive activity and get stronger.
A Special Formulation Of Creatine And Other Amino Acids Made Exclusively For Women. It's specifically formulated to be absorbed by the body without adding bulk or weight gain—you'll be stronger than ever before without looking bulky or holding water.
Boost Your Training: Be Strong is an amazing female supplement, which helps maximize your performance, delivers more ATP in your explosive training sessions, and helps you become stronger, more athletic, and healthier
Let's Lift! Be Strong increases lean tissue mass and increased leg strength and endurance in women. It helps keep energy levels up when doing intensive exercises such as heavy lifting, sprinting, and interval training.
Be Strong. Be Fit. Be Amazing. Be Strong Creatine Serum is a safe, effective supplement, which does not typically lead to a substantial gain in body weight or fat-free mass for women.
Sugar-Free, With 6 Calories Per Serving—With Be Strong, no need to worry about your calorie intake. And because this pre-workout is stable, it will stay in your body longer than traditional creatine supplements, allowing for more efficient absorption and fewer side effects like bloating and water retention.
‍
be strong
BEST FOR
It is designed specifically for women. Creatine is known to increase strength, muscle mass, and physical performance.
WHAT IT IS
Be Strong helps increase endurance and stamina for exercise, as well as increasing lean muscle mass. It also helps in maintaining stable energy levels.
WHAT IT DOES
Taking Be Strong can increase power and strength while training, helping you get the most out of your workout.
nutrition facts
Serving Size 5 ml
Servings per container 30
| | Amount Per Serving | % Daily Value |
| --- | --- | --- |
| B5 Calcium Pantothenate | 50 mg | 500% |
| PROPRIETARY-ATP-MATRIX-III: | 1650 mg | ** |
| Creatinol-O-Phosphate | | |
| Trehalose | | |
| Glucosamine Sulfate | | |
| Eleutherococcus Senticosus Extract 1:4 | | |
| Glutamine HCL | | |
| L Carnitine | | |
| Taurine HCL | | |
| Zinc Gluconate | | |
**Daily Value not established.
Other Ingredients: Purified Water, Glycerine, EDTA (Ethylene Diamine Disodium Benzoate as preservative). Sodium Benzoate (Food Preservative), Natural Flavoring, FD&C Red No. 40.
INGREDIENTS
Calcium Pantothenate
The calcium salt of Vitamin B5 is a cell-protecting anti-oxidant.
PROPRIETARY-ATP-MATRIX-III
Creatinol-0-Phosphate
Easily absorbed muscle powering compound supercharges strength + power.
Trehalose
Fast-metabolizing disaccharide fuels rapid high energy.
Glucosamine Sulfate
Supports structural integrity of joints, connective tissues, + blood vessels.
Eleutherococcus Senticosus Extract
Anti-Inflammatory adaptogen. Increases endurance.
‍
Glutamine HCL
Stimulates protein synthesis and HGH production + helps build lean muscle.
L-Carnitine
Enables fatty acid transport into cellular mitochondria for energy production.
Taurine HCL
Triggers protein synthesis- supports cell hydration, metabolism, and cardiac function.
Zinc Gluconate
Supports protein synthesis, hormone balance, and digestive functions.
‍
HOW TO USE
10 minutes before your workout, fill the dropper and place 1 ml of serum under your tongue. Repeat 4 more times.
‍
For best results, hold serum in your mouth until completely absorbed.
March 2, 2023
S. Sullivan
I had only heard good things, so I thought I'd give this preworkout a try. It got decent flavor, good kick and so far no tummy issues.
February 28, 2023
N. Campbell
Flavor isn't horrible. Not as big of a kick, but good for those starting out to gauge tolerance.
February 5, 2023
Ella Jimenez
I'm in college and I've started working out in the mornings before classes and I needed an extra boost. I do intense workouts and it definitely does the job of getting me to wake up and grind. I do recommend this pre workout.
January 16, 2023
McKenzie T.
Have been using this stuff for months and have zero desire to even try anything else. The flavors are all great, you don't crash from it nor do you get that super crazy intense heart rate from it like I have with others in the past.
Thanks for submitting your review!
We will publish it once approved.
CONTINUE SHOPPING