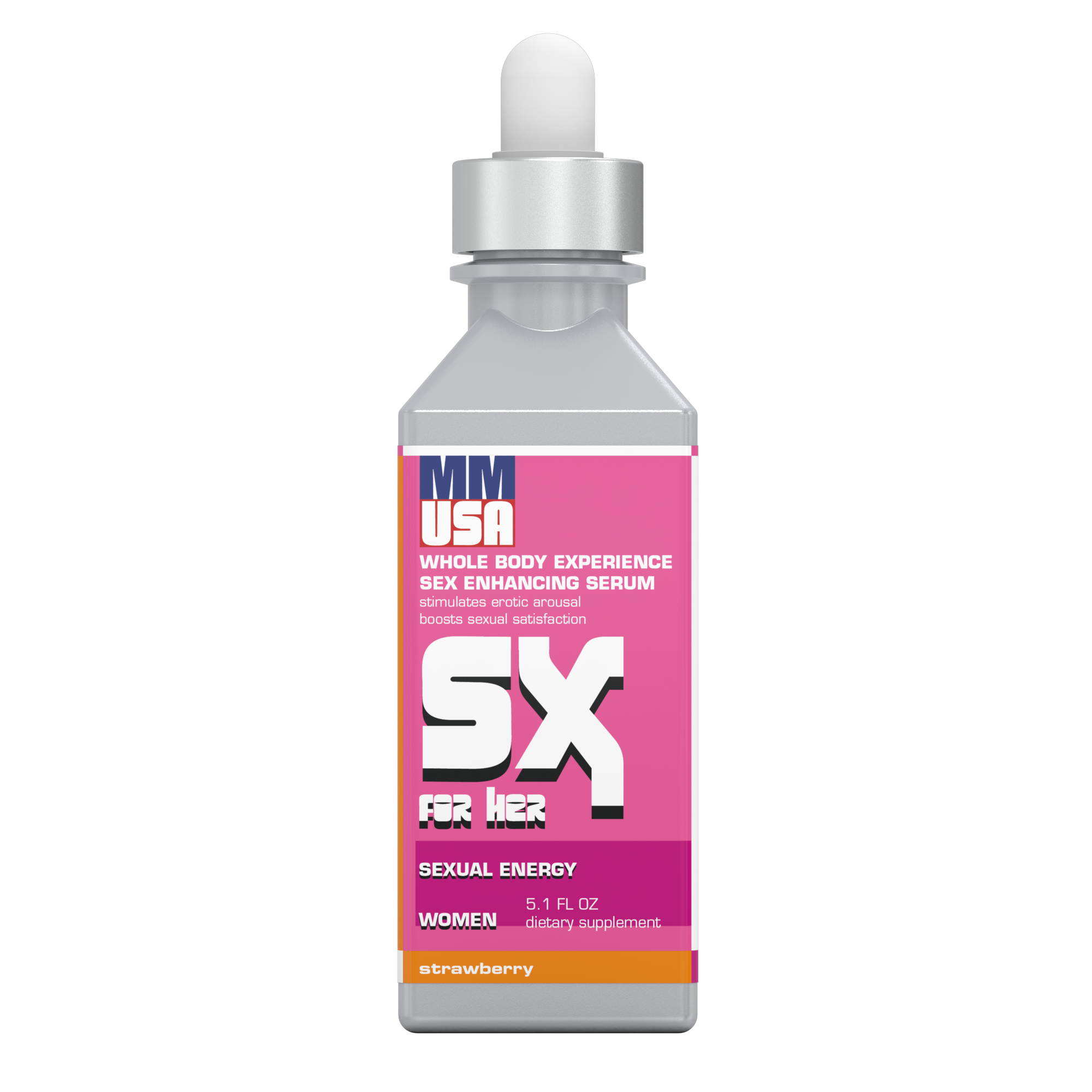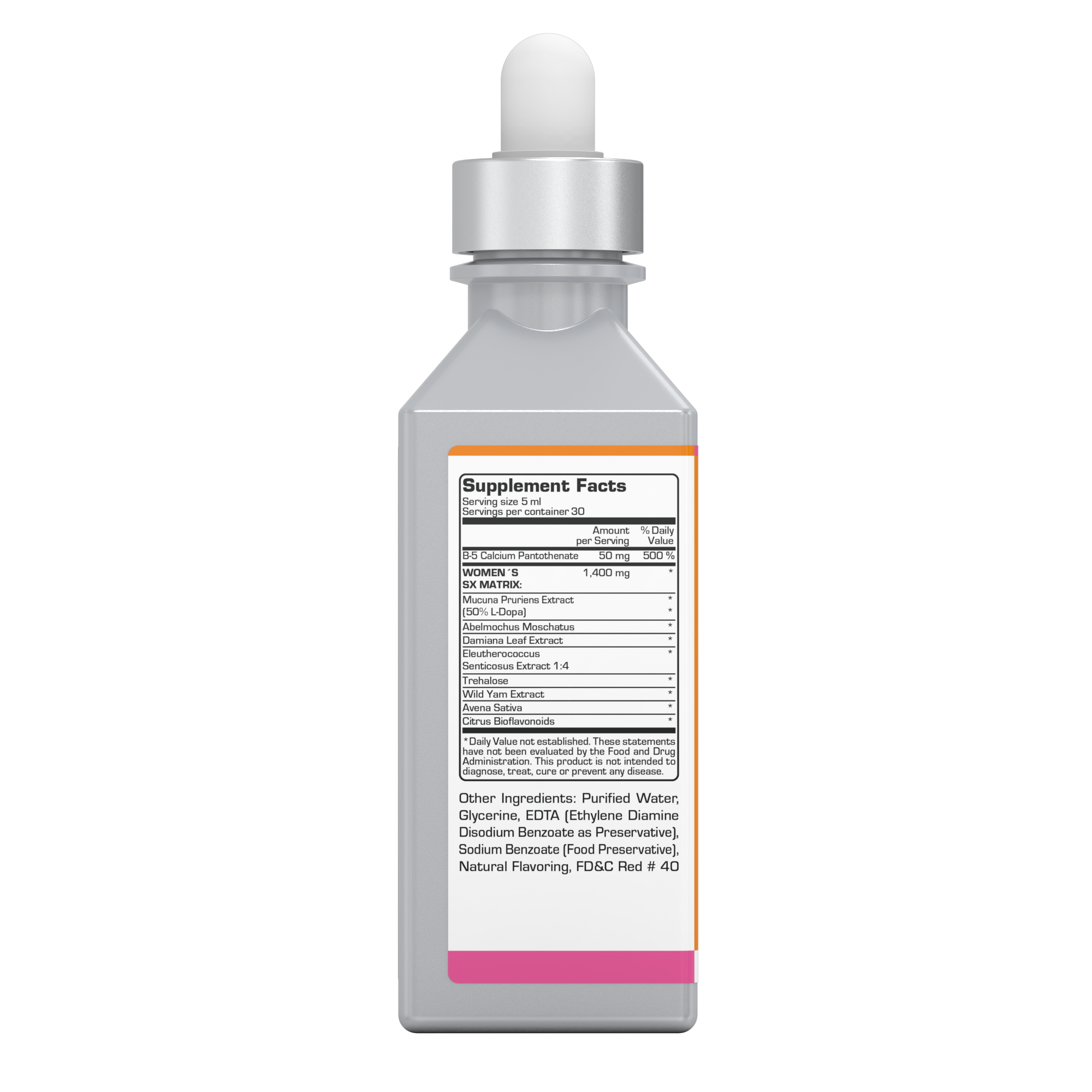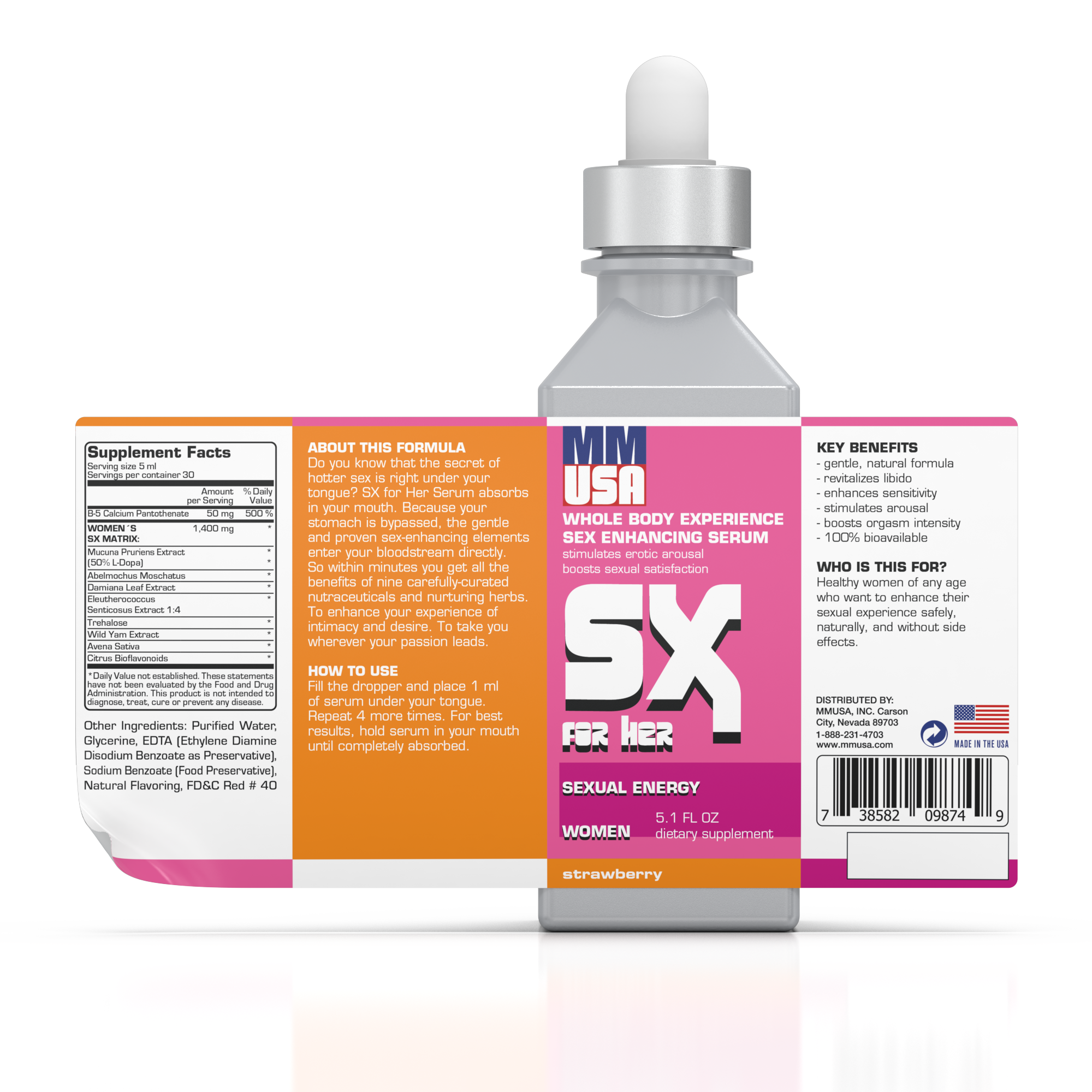 SX for Her Whole Body Experience Sex Enhancing Serum
Improve your intimate life instantly with SX. This supplement is exclusively formulated for women to boost mood, energy, and libido. SX contains natural ingredients like Mucuna Pruriens and Damiana extracts that balance hormones and increase energy, safely advancing your intimate life.
Shipping info: Fast Shipping. Arrives in 3-5 business days for orders within US.
DETAILS
key benefits
IT'S TIME TO REDISCOVER YOUR LOST LIBIDO! SX is an all-natural, potent libido support supplement. It is packed with traditional botanicals that are quickly absorbed to increase energy and libido in women.
MADE WITH POTENT INGREDIENTS. SX supports desire, and mood and may help aid cramps and PMS relief. This libido booster works fast and efficiently with an herbal blend that includes Damiana extract, Ginseng, and Avena Sativa.
A LIBIDO BOOSTER FOR EVERY WOMAN. Your appetite for intimacy may decrease as you age. As a result, performance ability and desire decline. Frustrating! This libido enhancer for women is a natural supplement that restores the spark between partners.
THE SECRET WEAPON FOR EVERY WOMAN. The serum can help restore youthful vitality by increasing blood flow to the private areas thereby improving intimacy and orgasms.
GET YOUR YOUTHFUL VIGOR BACK! This formula promotes intimate vitality naturally. This product, made of the safest ingredients, stimulates your libido and alleviates intimacy problems. Suitable for women of all ages.
sx for her
BEST FOR
Women looking for a libido enhancer with mood boosters and menopausal support.
WHAT IT IS
A female enhancement supplement,  SX is made with natural ingredients designed to raise female vitality, and improve mood, sensitivity, and intimacy.
WHAT IT DOES
SX aids the body in producing nitric oxide, which will ensure better circulation, hormone production, and stronger libido. It naturally enhances awareness and passion. It combats fatigue, boosts energy levels, and alleviates menopause symptoms.
nutrition facts
Serving Size 5 ml
Servings per container 30
| | Amount Per Serving | % Daily Value |
| --- | --- | --- |
| Vitamin B-5 (Calcium Pantothenate) | 50 mg | 500% |
| PROPRIETARY-SXE-MATRIX: | 1400 mg | ** |
| Mucuna Pruriens Extract (50% L-Dopa) | | |
| Abelmoschus Moschatus | | |
| Damiana Leaf Extract | | |
| Eleutherococcus Senticosus Extract 1:4 | | |
| Trehalose | | |
| Wild Yam Extract | | |
| Avena Sativa | | |
| Citrus Bioflavonoids | | |
**Daily Value not established.
Other Ingredients: Purified Water, Glycerine, EDTA (Ethylene Diamine Disodium Benzoate as preservative). Sodium Benzoate (Food Preservative), Natural flavoring, FD&C Red No. 40.
INGREDIENTS
Calcium Pantothenate
Vital for high-energy muscular contractions and strong bones.
PROPRIETARY-SXE-MATRIX
Mucuna Pruriens Extract
Makes dopamine mood enhancer and boosts sex + kinetics.
Abelmoschus Moschatus
Works as a powerful aphrodisiac.
Damiana Leaf Extract
Enhances Testosterone Levels and Sexual Sensitivity + Endurance.
Eleutherococcus Senticosus Extract
Anti-inflammatory adaptogen extends energy + endurance.
‍
Trehalose
Fast-metabolizing disaccharide recharges exhausted muscle energy stores.
Wild Yam Extract
Increases muscular strength and muscle endurance.
Avena Sativa
Enhances erotic sensation. Contains Avenalin, a vital hormone-building block.
Citrus Bioflavonoids
Increase muscular strength and muscle endurance.
HOW TO USE
Fill the dropper and place 1 ml of serum under your tongue. Repeat 4 more times.
‍
For best results, hold the serum in your mouth until completely absorbed.
March 10, 2023
O. Jones
I have always had a low sex drive and it's negatively affected my relationships. This supplement is affordable enough for me to purchase and effective enough for me to continue using it to boost my libido. My husband and I are very grateful for this product!
February 24, 2023
M.M.
As a busy mom and professional, I was feeling run down and drained all the time. I decided to give this a try and wow, what a difference! My energy levels are through the roof and I feel more confident and empowered in all aspects of my life. Plus, my husband is thrilled with the increase in my libido. Sx is a must-have for any woman looking to feel their best.
February 18, 2023
Vicki A.
I have struggled with low libido and energy levels for years, and "SX" has been a total lifesaver for me. This female vitality booster has given me the energy and confidence I need to take charge of my life and feel like myself again. My partner has noticed a significant improvement in our sex life, and I feel more empowered and confident in all aspects of my life.
Thanks for submitting your review!
We will publish it once approved.
CONTINUE SHOPPING