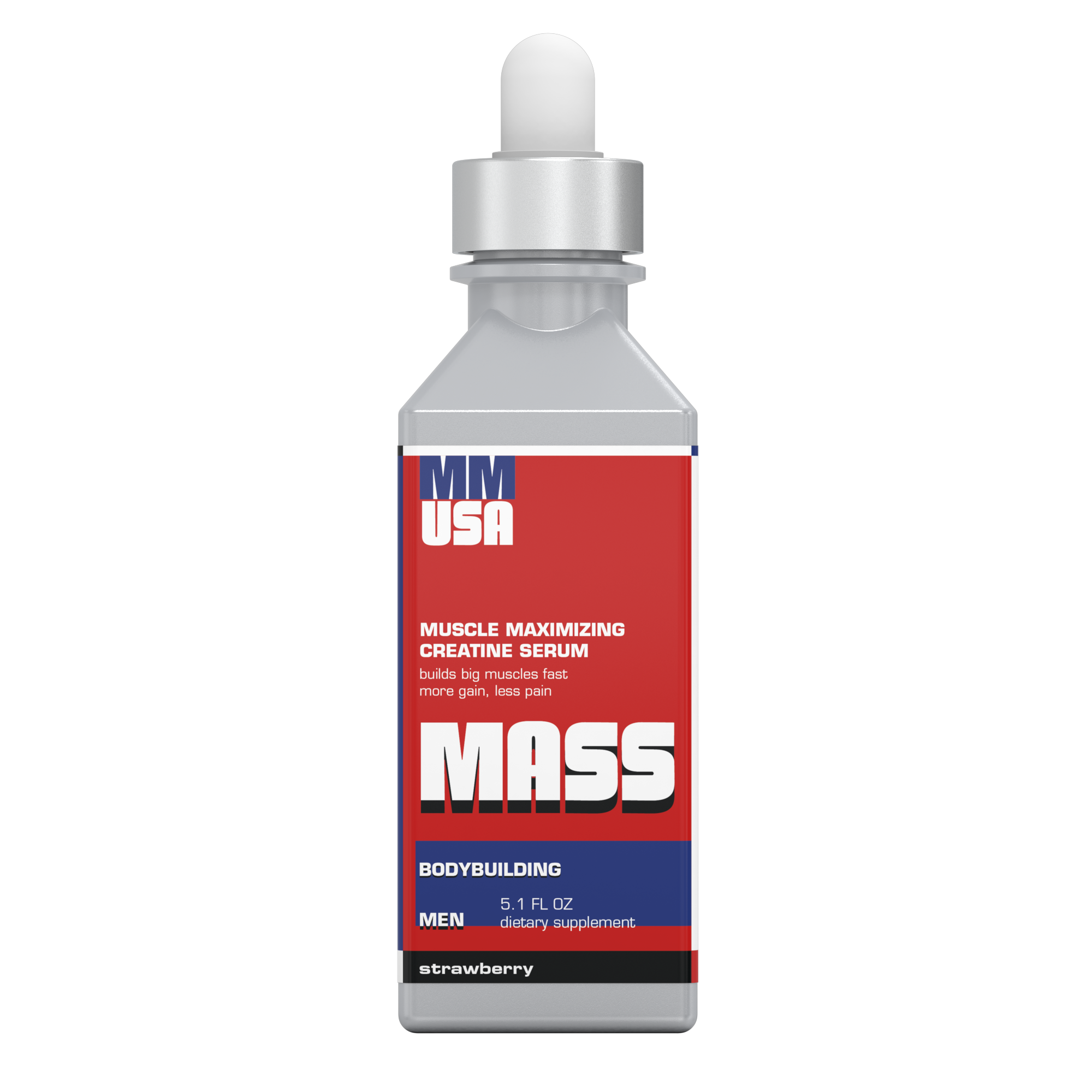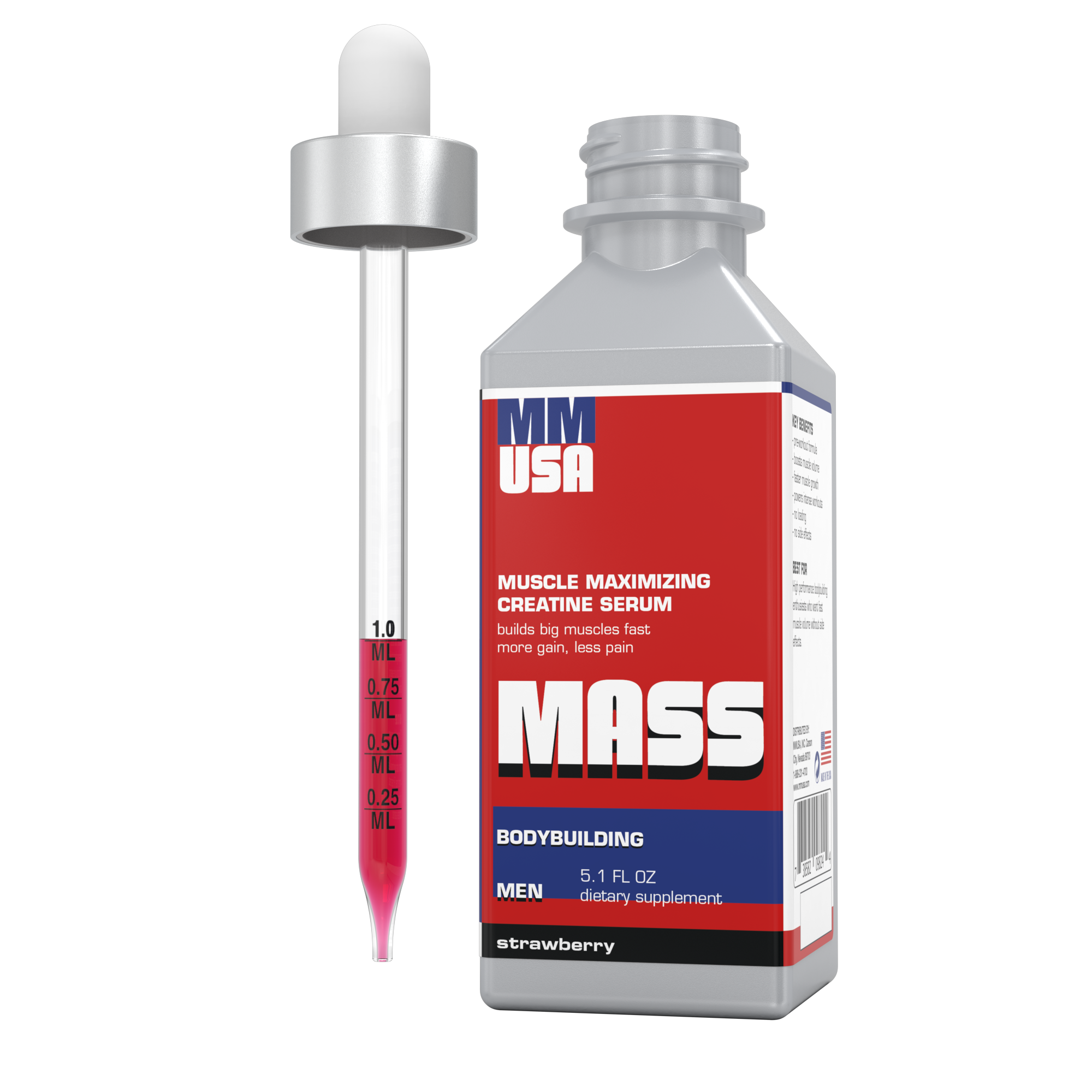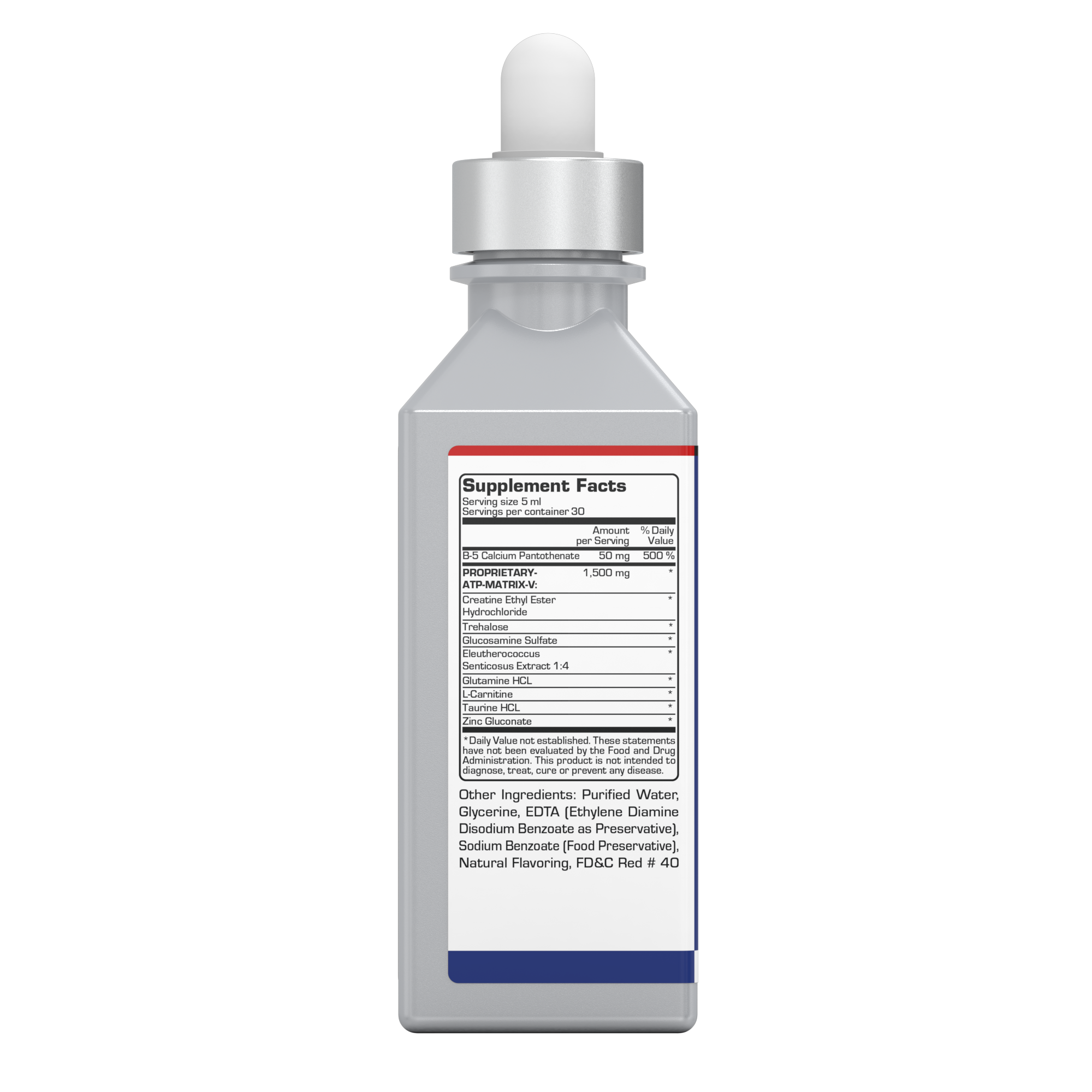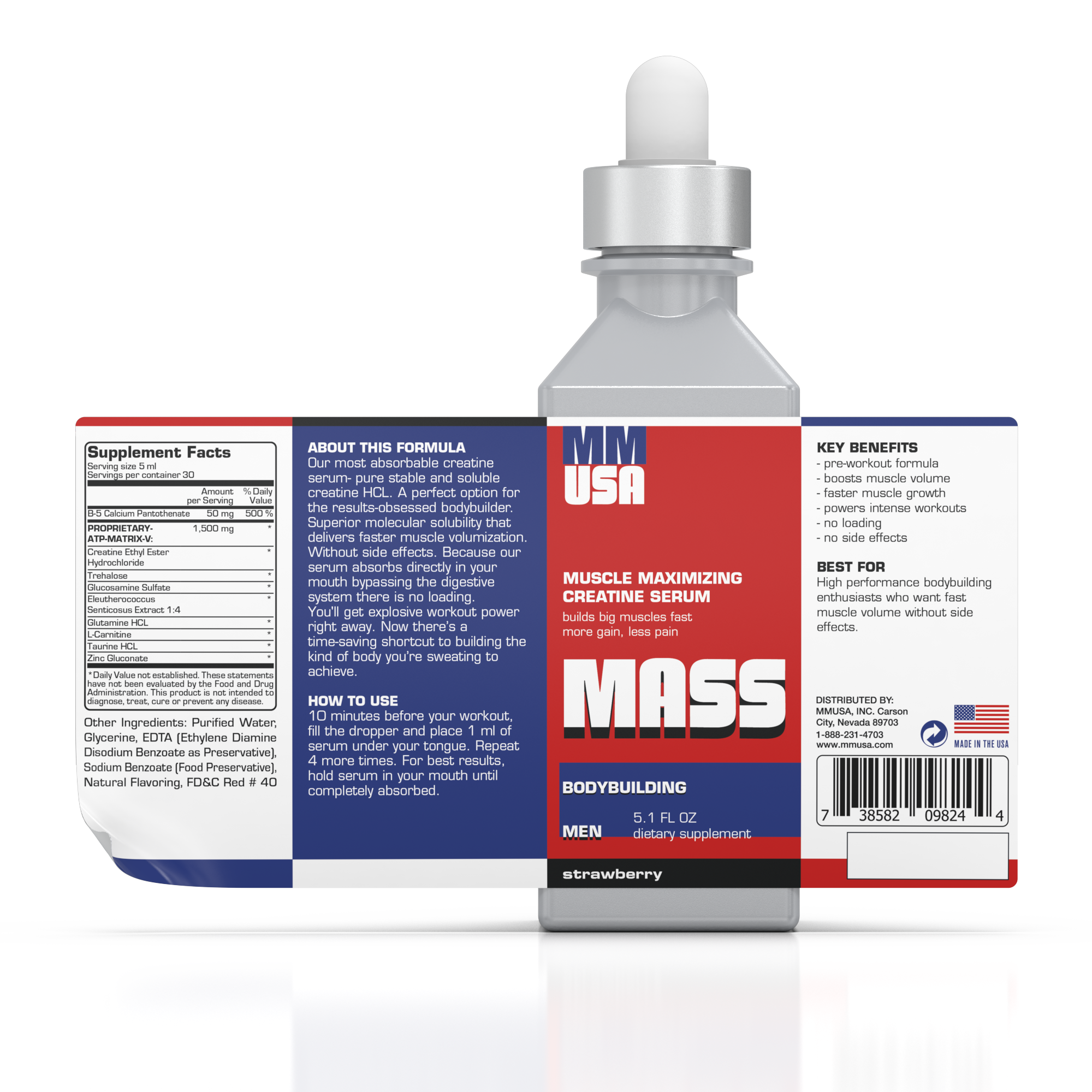 Mass Muscle Maximizing Creatine Serum
Mass Muscle Pre-Workout supplement is engineered with a powerful blend of amino acids that ensure peak performance during heavy exercise. This serum helps keep muscle saturated with creatine so you can perform more repetitions for heavy lifting, increase your intensity, bulk up, and have more energy for your workout.
Shipping info: Fast Shipping. Arrives in 3-5 business days for orders within US.
DETAILS
key benefits
WANT TO BUILD MORE MUSCLE AND MAXIMIZE YOUR WORKOUTS FASTER? Mass Muscle formula is a safe alternative to creatine powders that can cause bloating, cramping, and water retention. It's made from a proprietary blend of creatine HCL and other amino acids that are proven to help you get stronger and perform better during your workouts.
BOOST STRENGTH AND PERFORMANCE WITHOUT ADDED CALORIES. This pre-workout formula enhances strength and performance without adding calories. Improves recovery between workouts. Gain strength and fuel your gains. Increases muscle mass and strength in less time.
SAFE AND FAST-ACTING PRE-WORKOUT. Get the edge you need with its fast-acting benefits that go straight into your bloodstream and allow your body to absorb the nutrients. Mass Serum contains no stimulants so it won't give you the jitters or make you feel like you're wired on caffeine. Very easy to mix into water or protein shakes so you don't have to worry about taking it on an empty stomach.
SUPERIOR WATER SOLUBILITY. Mass Serum is powered with Creatine HCL which boosts superior water solubility. This means that Mass serum has better mixability that you can easily add to your favorite drinks or protein shake. It does not cause bloating or stomach cramping compared to other traditional creatine forms.
ALL-IN-ONE MASS GAINER FORMULA. Mass Serum is your all-in-one mass gainer pre-workout formula. Features faster absorption, powerful ad stable creatine, joint protection, provides an extra boost of energy, and is packed with Amino Acids that amp up optimal muscle gain.
mass
BEST FOR
Athletes who want to build muscle and get lean safely. Our formula will take your training to the next level without any jitter, stimulants, or unsafe ingredients. Fast, intense, and steady energy
WHAT IT IS
Mass Muscle Maximizing Creatine Serum helps you build muscle so you can push yourself to the max! It's the perfect blend of amino acids that helps you train harder and longer. Take this product before exercise to help you get ripped.
WHAT IT DOES
This pre-workout formula utilizes a stable form of creatine absorbed directly into the bloodstream and is the safest form of creatine and other amino acids. As a result, you will be stronger and have greater endurance for both short- and long-term physical activity.
‍
nutrition facts
Serving Size 5 ml
Servings per container 30
| | Amount Per Serving | % Daily Value |
| --- | --- | --- |
| B5 Calcium Pantothenate | 50 mg | 500% |
| PROPRIETARY-ATP-MATRIX-V: | 1500 mg | ** |
| Creatine Ethyl Ester HCL | | |
| Trehalose | | |
| Glucosamine Sulfate | | |
| Eleutherococcus Senticosus Extract 1:4 | | |
| Glutamine HCL | | |
| L Carnitine | | |
| Taurine HCL | | |
| Zinc Gluconate | | |
**Daily Value not established.
Other Ingredients: Purified Water, Glycerine, EDTA (Ethylene Diamine Disodium Benzoate as preservative). Sodium Benzoate (Food Preservative), Natural flavoring, FD&C Red No. 40.
INGREDIENTS
Vitamin B-5 (Calcium Pantothenate)
Unlocks energy from fats, controls enzyme and hormonal balance.
ATP-MATRIX-VII
Creatine hydrochloride (HCL)
Potent, explosive, increases muscle cell volumization.
Creatinol-O-Phosphate
Radical muscle building compound supercharges strength + power.
Trehalose
Fast metabolizing disaccharide for rapid high-energy.
Glucosamine Sulfate
Supports structural integrity of joints, connective tissues, & blood vessels.
Eleutheroccus Senticosus
Anti-inflammatory fights fatigue, stress and muscle soreness.
Glutamine HCL
Stimulates protein synthesis and HGH production + helps build lean muscle tissue.
L-Carnitine
Accelerates energy production by enabling fatty acid transport into cellular mitochondria.
Taurine
Stimulates protein synthesis- supports cell hydration, metabolism and cardiac function.
Zinc Gluconate
Supports protein synthesis, hormone balance and digestive functions.
HOW TO USE
10 minutes before your workout, fill the dropper to place 1 ml of serum under your tongue. Repeat 4 more times.
For best results, hold serum in your mouth until completely absorbed.
March 21, 2023
Chad Bezzera
Love the taste. Good-looking packaging. Very quick delivery. Definitely helped adding size and will be buying it again.
February 18, 2023
Kevin Smith
I've been using Mass for a few weeks now and I'm already seeing great results. I've noticed an increase in my strength and endurance during my workouts. The serum is easy to use and has a great taste, which is a big plus. Highly recommend this product.
February 17, 2023
Tom Ganzel
I bought the cherry one. The flavor is not strong so it's smooth to take. Using the product, I get good results and helped me gain 5-7 lbs in a week. It's a great product for the price.
January 30, 2023
John S.
I bought the strawberry flavor. It is for sure the better choice. This stuff is legit. I gained 7 lbs within 2 weeks. For me, that's a lot
Thanks for submitting your review!
We will publish it once approved.
CONTINUE SHOPPING